Search Engine
Marketing (SEM)


Drive Quality Traffic and Outperform Competitors
Ready to take your online presence to new heights? Our strategic (SEM) Search Engine Marketing services can help your website soar to the top of search engine results.

With a data-driven approach and in-depth industry knowledge, we market your brand on search platforms and social media, driving targeted traffic your website.. Don't let your competitors steal the spotlight! Supercharge your website's success with our proven SEM strategies. Get in touch with us now!
What is SEM and How
does it Work
Search Engine Marketing (SEM) is a digital marketing strategy that aims to drive website traffic and increase visibility through search engines such as Google, Bing, and Yahoo1. It involves various techniques, including paid advertising and search engine optimization (SEO), to target and attract potential customers.

One aspect of SEM is paid advertising, often referred to as Pay-Per-Click (PPC) advertising1. In this method, advertisers bid on keywords relevant to their business, and their ads are displayed on search engine result pages (SERPs) when users search for those keywords1. Advertisers only pay when their ads are clicked, making it a cost-effective approach to reach a targeted audience. PPC ads are usually marked as "Sponsored" or "Ad" to distinguish them from organic search results.
Dig Deeper into SEM
Your customers fuel your business – we've built specialized tools, solutions and strategies to help you connect with more of your customers throughout the buyers' journey.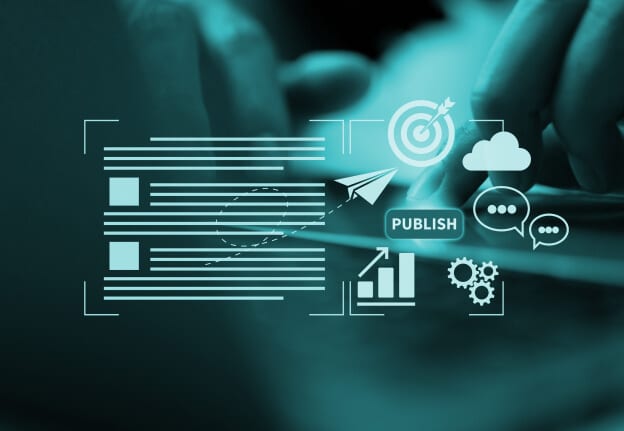 By leveraging SEM tactics, businesses can effectively connect with potential customers and achieve their online marketing goals.

On the other hand, SEO is another crucial component of SEM. It involves optimizing website content and structure to rank higher in organic search results. By making strategic changes to the website's design, meta tags, titles, and content, businesses can improve their visibility within search engine algorithms. SEO helps websites attract organic traffic, leading to long-term success and higher search engine rankings.

Search engine marketing services allow businesses to reach their target audience at the right time and place. When users search for specific keywords related to a product or service, SEM ensures that businesses appear prominently in the search results, increasing visibility and the probability of user engagement. By combining PPC advertising and SEO techniques, businesses can create a comprehensive SEM strategy to maximize their online presence and drive valuable traffic to their websites.