FFL API
The Most Affordable and Comprehensive FFL API available.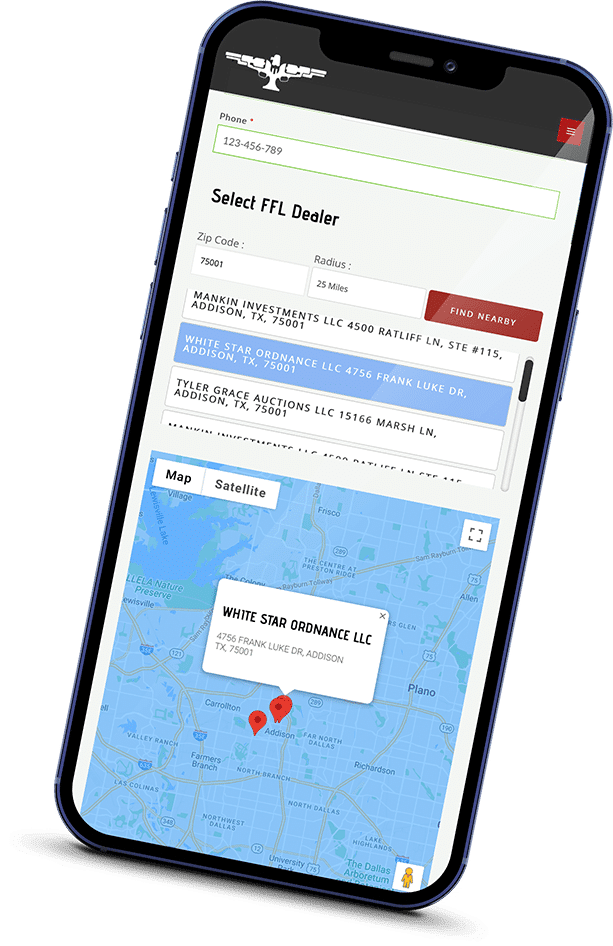 Key Benefits
All FFL Data uses a proprietary continuous ATF verification process.
Fully integrated FFL finder in the customer checkout process. Your customer chooses their FFL and we provide you all the data.
FFL data flows directly to your order fulfillment process reducing order fulfillment times and improved customer service.
Free FFL listing for all FFLs to increase exposure and sales to your business. (Other charge an annual fee to be part of their network)
Fully exposed API for Developers to create any custom integration you can drean of!
It's EASY to Improve Your eCommerce Business and Workflow!
Step 1
Install our WooCommerce plugin into your website
Step 2
Customer's see and choose the FFL they want their gun shipped to at checkout
Step 3
We push all the related FFL data to you after checkout as part of the order fulfillment process!