GunsAmerica Credit Card Processing
GunsAmerica is a robust online platform connecting firearms enthusiasts with guns, the firearms community, industry news, and local gun dealers. GunsAmerica's format combines classified advertisements and auctions, serving gun dealers, individual sellers, and buyers nationwide.
With comprehensive categories presiding over a myriad of Firearms, Ammo, and Accessories (each with thousands of listings), users enjoy nearly limitless variety on the site. GunsAmerica also helps connect local buyers and sellers by brokering local sales at no extra cost.
Get Approved for a GunsAmerica Merchant Account
If you own or operate a firearms business, you may have realized the great opportunities selling firearms via GunsAmerica.com presents.
If you're interested in selling via GunsAmerica, you must obtain a firearms merchant account. You may have been previously turned down for a merchant account from a mainstream bank or merchant services company, which is common.
Many banks and merchant services providers will not accept your business for one of three reasons: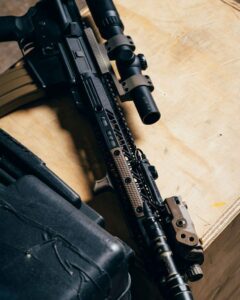 1. The federal government regulates firearm sales, and therefore, additional underwriting is required by the credit card processor. (Even if you don't sell firearms and only sell ammo, your business may be lumped into this category by the bank.
2. Due to the current political climate, firearms and the 2nd Amendment are a "hot button" issue. Some banks and merchant services companies have taken an "anti" 2nd Amendment stance, refusing to work with these businesses, even if they are otherwise desirable clients.
2A Commerce was established to serve firearms industry businesses. We specialize in firearms industry businesses that want to sell their products on GunsAmerica. We will offer you competitive pricing, easy integration, and friendly, USA-based customer support.